If you like beaches, vacations and the color purple, like I do...then this kit is for you.
Along with 20 papers you also get 2 bouts, 3 Bows, 3 Bow Ribbons, 2 bubbles, 3 buttons, 5 daisies, 4 doodles, 3 fish, 3 spring garden flowers, 2 frame tags, 1 seaweed, 2 label hearts, 3 lace papers, 3 narrow lace edges, 2 metal ribbon hearts, 3 roses, 3 seahorses, 2 clam shells, 3 shells, 3 starfish and 1 sun.
I had a lot of fun putting this kit together. I just loooooove purple and working with all shades of purple.
I also made two quickpages and some tags with this kit for Free and you are able to pick them up at Cazzie's Scraps. Maggie made a beautiful tag for me with this kit also. My pages and Maggie's tag are just a few things that can be made with this kit :)
This is a fun kit filled with everything little boys love, from sport, pets, creepy crawlies and everything in between. Included in the kit along with 36 papers you get 1 backpack, 2 birdhouses, 2 birds, 1 Kong (toy), 1 bone, 4 butterflies, 6 cardboard round tags, 1 Clipboard, 2 dog houses, 2 football Jerseys, 2 football helmets, 1 football, 1 garden bench, 3 hinges, 1 insect, 1 little cat, 1 little dog, 1 mega phone, 1 sheet of note paper, 2 paper clips, 1 paw print, 1 pooch bowl, 2 ribbon N Tags, 2 pairs of scissors, 2 star tags, 2 wrap it up circles, 2 wrap it up rectangles ,1 doggie, 16 frames, plus alpha.
I made this kit with one of my followers in mind as she has boys and she told me there isn't many kits to do with boys out there, so here is a boys kit for everyone :)


I also made two Free Quickpages, which you can pick up at Cazzie's Scraps.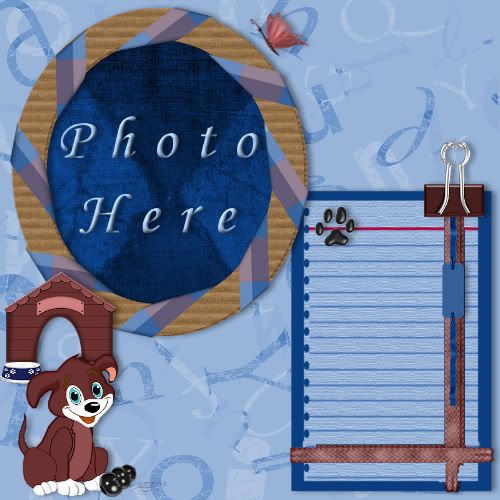 Katie made me a tag using this kit also. I do hope you enjoy playing with this kit as much as I enjoyed puting it all together.