Maggie: Store Owner


Pretty Girl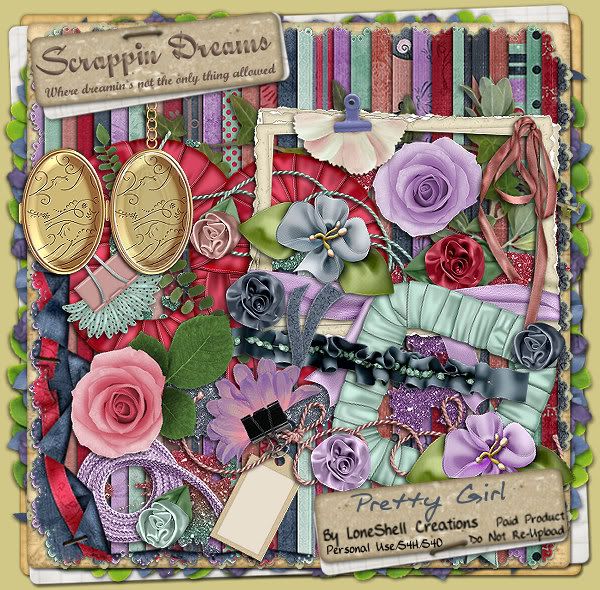 All things nice, all things pretty fit for the princess in your family!
This kit is filled with 30 pretty papers and 75 elements to bring your pictures to life to reminisce about your little ones or to enjoy for years to come.
Included in this kit along with the 30 papers you will get 10 satin roses, 8 real roses, 7 clipped flowers, 6 glitter splatters, 6 frames, 5 frame ribbons, 5 tied ribbons, 5 chained tags, 5 different strings, 5 ruffled ribbons, 4 ribbon flowers, 2 folded papers, 2 satin leaves, 1 locket, 1 locket top glass, 1 fern, 1 ivy and 1 branch.

Katie made some lovely Free Pages with this kit and you are able to grab them at LoneShell Creations.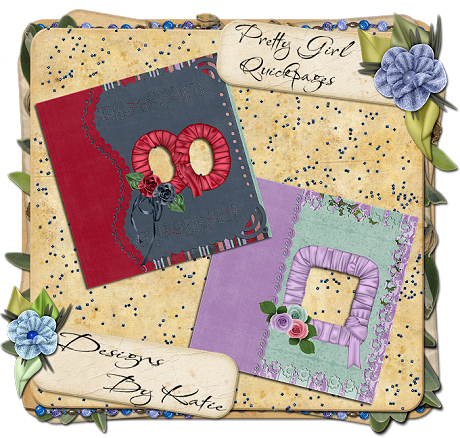 This kit comes in Full Size and Taggers Size and is so worth the money :)

I have played with this kit and I had a lot fun with it. I made two Free quickpages with this kit and they can be found at Cazzie's Scraps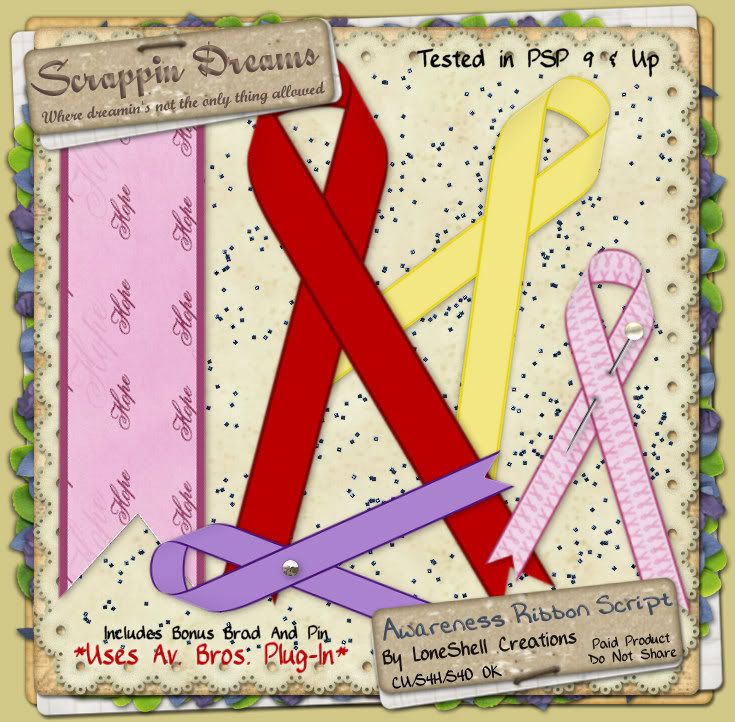 A script for all the occasions that have awareness ribbons. But why stop there, make them for all other occasions you can think of too.

***This script uses AV Bros Page Curl Pro, if you do not have this plugin installed the script will not work***

Makes a ribbon on a 965 X 1540 canvas.

Also comes with a bonus pin and metal brad! Enjoy!
I have also played with this script and my favourite ribbon to make is Breast Cancer :) Breast Cancer is very close to my heart and if you follow my blog you will know why hehehe :)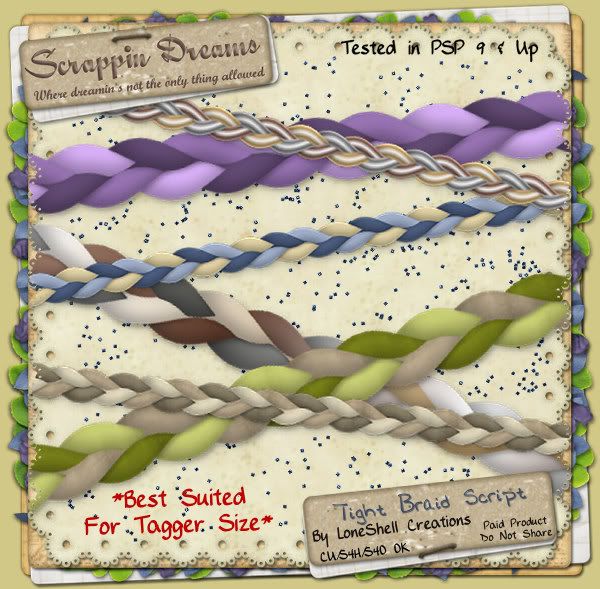 A script that will produce a tight braid with colors, gradients or your own papers. Add it to your kit instead of a ribbon or make a neat frame with it.
The possibilities are endless.
Tested in PSP9 and up
***Best suited for tagger size***
Another script I have played with and love. Yes I have made some frames with this script and the frames look awesome. Even if I do say so myself LMAO :P hehehehe
Wrapped Cardboard Frame Script
Watch this script go and it will make a cardboard frame wrapped with ribbon in any color, gradient or paper of your choice.
Final size is 950x1056 with layers left unmerged for you to decorate as you see fit :-)
**Requires Filters Unlimited & Av. Bros plug-ins**
Ok so I love scripts LMAO This does make an awesome frame and the frame looks reall lovely on Quickpages/Layouts etc.
Hugs Cazzie :)