Tiptoe Through The Tulips
This kit is filled with vibrant colors and much more. You get 40 brilliant papers and tons of cute elements including lots of colorful tulips to tiptoe through. Enjoy! All elements and papers created at 300 DPI.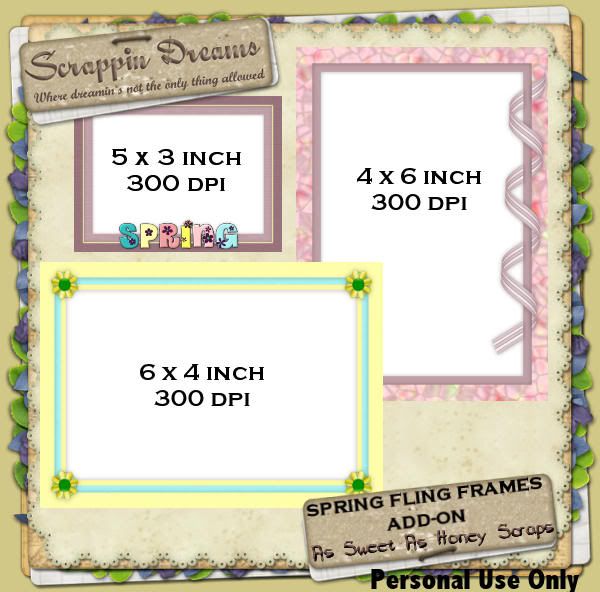 These pretty frames are an add-on to the Spring Fling Kit. Enjoy!


Spring Fling

This kit is a great introduction to Spring. Full of lots of fun and excitement, this kit will make the magic of Spring memorable. Along with 16 papers this kit includes: 1 full set of Alphas 8 flowers 4 beaded ribbons 2 folded ribbons 8 ric-rac ribbons 12 bows 3 beaded strings 3 beaded pendants 1 pearl heart chain 1 flair button 1 journal card **NOT ALL ELEMENTS SHOWN IN PREVIEW Comes in Taggers Size as well.



Teabag Flowers

These pretty flowers are great for embellishing any project. There are 6 beveled flowers in the kit. 600x600 pixels at 300 DPI. Enjoy!
Model: ASAH-Beveled Teabag Flowers
10000 Units in Stock
Manufactured by: As Sweet As Honey Scraps
plus theree is ASAH-Flat Teabag Flowers in another pack as well
Hugs Cazzie :)