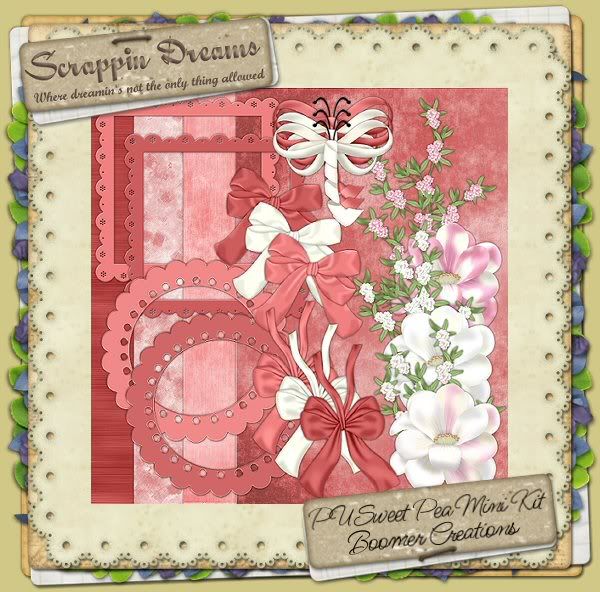 The scent of violets mingling with sweet pea petals is heaven on earth and the inspiration behind this kit. This mini kit has 4 papers & 16 elements.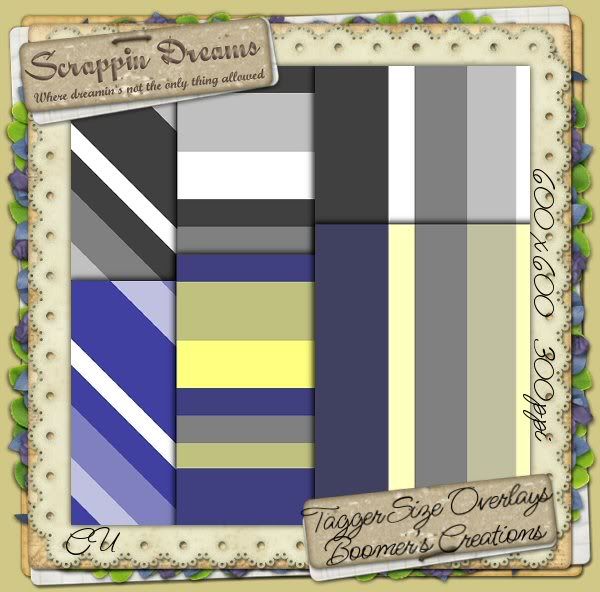 3 striped tagger size overlays for those who make tagger size kits. Saved in jpg at 600 x 600 at 300 ppi. CU OK!
The sweet faces of angels always makes me smile. With this kit you will be smiling as well. You get 10 beautiful papers plus gorgeous flowers, doodles and much more.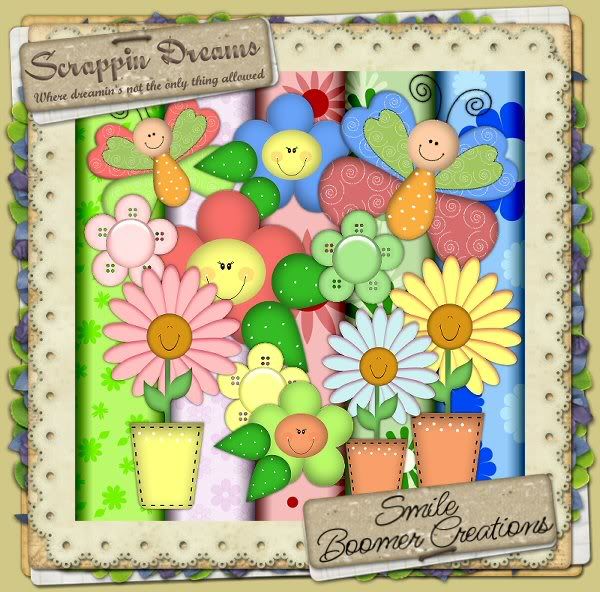 Smile and the world smiles with you. This kit will have you smiling as you create. It contains 10 papers and 30 elements for your creating pleasure.
Hugs Cazzie :)